Curious to learn more about your Facebook audience?
While there's no way to see which specific users have viewed your video, you can explore your video analytics to learn about viewer demographics and more.
Today we'll show you how to access your view analytics for Facebook videos so you can get to know your audience and improve your content creation approach.
Let's get started!
Table of Contents:
What Counts As A View On A Facebook Videos?
Much like YouTube, Facebook requires only 30 seconds before a view is counted on video content (or less if your video is shorter than 30 seconds).
While the watch time requirement is short, it's still best to encourage viewer retention for increased engagement, click-through rate, and potential monetization.
The best way to get started with this is to understand your Facebook insights and your specific audience.
Public Facebook Video Metrics
So what metrics can you see on your video without having to enter Facebook Insights?
Both regular Facebook video and Facebook live videos interfaces include the following public metrics:
View count (or live viewer count if live streaming)

Like & reaction count

Comments

Comment likes & reactions

Comment replies

Shares
All types of engagement listed above, except for views, will display the Facebook profile of the specific user. The same applies to a non-video Facebook post.
NOTE: Views on Facebook Stories are visible to the poster of the Facebook Story. When you view a Story, only the original poster will be able to see your Facebook profile.
Why Doesn't Facebook Show You Who Viewed Your Video?
The short answer: privacy.
While voluntary forms of engagement such as likes or comments are public, views are generated after only 30 seconds of video watched (for both regular and live stream video content), which means a user could potentially be counted as a view while scrolling past a normal news feed video.
Along with this, many users may simply prefer not to have their full name and photo associated with certain content, which is why views remain private while voluntary engagement (likes, comments, replies, shares, etc) are public.
Facebook Video Analytics Guide
If you are the publisher of a video on Facebook or you run a Facebook page and want to learn more about your audience, you can access your Facebook Insights by following the steps below:
Accessing Your Facebook Insights
Tap your profile picture on the top right corner & select the Page you wish to view Insights for.
Once on the page, click Insights from the left hand menu.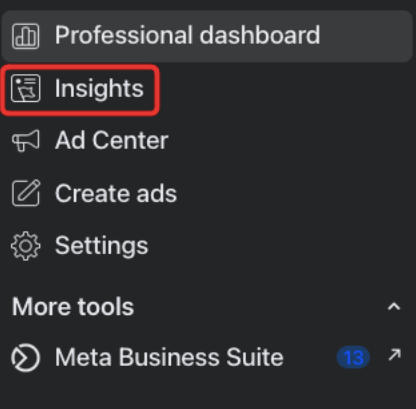 From here, click Content in the left menu.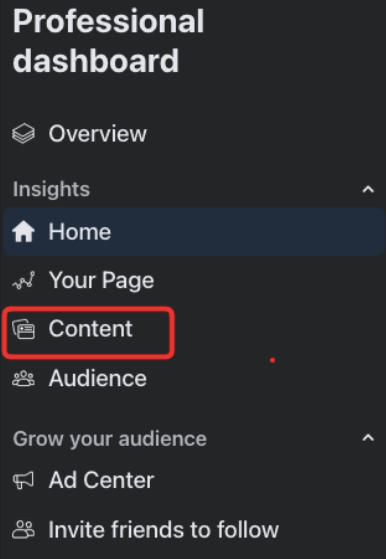 Click the specific post or video you wish to see Insights for.
NOTE: While you can access Insights on either the mobile app or desktop computer, the desktop version offers a smoother user experience.
Once you've opened the specific video or post insights, you'll be able to view the following:
Video Retention: Including total video views, average view duration, and unique vs repeat views.
Video Engagement: Including likes, comments, and shares.
Increasing Your Facebook Video Views
Now that you know more about your audience, it's time to turn that information into action.
There are a few high-effort ways that you can potentially increase your Facebook video views, such as:
Adjusting your posting time depending on your audience's activity

Improving your video editing skills

Hosting contests and giveaways
Alternatively, you can boost the performance of your Facebook video content by buying Facebook video views.
This is a great, low-effort way to increase overall engagement and potentially help your video appear on more newsfeeds and Explore pages. This means you could improve the odds of reaching a wider audience and earning organic engagement.
Many new content creators opt for buying views, especially when they first start out because Facebook prioritizes high-performing content from large creators before new, up and coming content that might not have a ton of views.
Well-established creators also buy Facebook views as a way to boost their videos even more, or help them out of an engagement plateau.
If you're interested in getting started, take a look at our introductory guide here or browse our selection of available Facebook services here.