YouTube is the go-to place to share videos around the world. But if you want to keep your content limited to a specific audience rather than permanently delete your account, a private YouTube channel might be the right fit for you.
Whether you're taking a break from content creation or just want to limit your YouTube videos all at once, our guide will show you how to make a Youtube channel private in a few quick steps.
Table of Contents:
What Happens When You Make A YouTube Channel Private?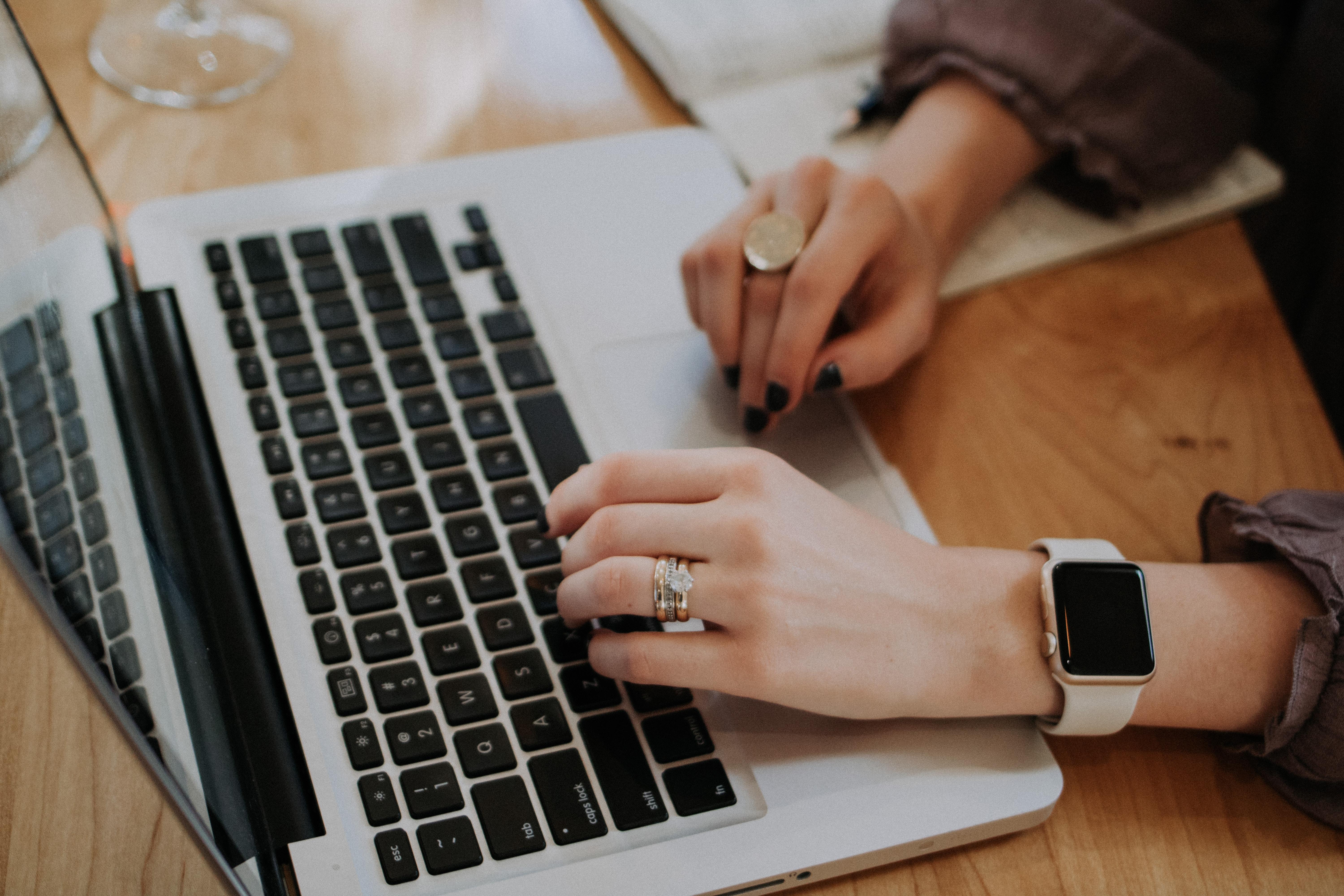 Before we into the steps required to make a YouTube channel private, it's important to understand what happens when you do so.
When you make your YouTube channel private:
The videos you upload can only be seen by you and the people you invite.
Your channel will not appear in any public spaces including:

search results

channel lists
Any comments or comment replies you've made from that channel will be permanently deleted.
If you don't want to private videos, it's best not to make your YouTube channel private. An alternative would be to make individual YouTube videos private based on your preferences.
Should I Set My Videos To Private or Unlisted?
A private YouTube video can only be viewed by the channel owner and anyone invited directly to view the video. A private video will not appear in the search results or in any playlists.
If you want more freedom when it comes to sharing a YouTube video, you can learn how to make the video Unlisted instead. This can be a good alternative to making a YouTube video private for those who want to share a video with a group, but not have it appear on their public channel.
How To Make Your YouTube Channel Private
Before you proceed with the following steps, keep in mind that making your YouTube account private will also make all previously uploaded videos private. This applies to all types of YouTube channels.
If you want to alternate public and private videos rather than the entire channel, check out our guide to video privacy settings here.
1. Log in to YouTube
Open YouTube in your preferred browser & sign in.
2. Access YouTube Studio
Click your profile icon on the top-right corner.
From the drop-down menu select YouTube Studio.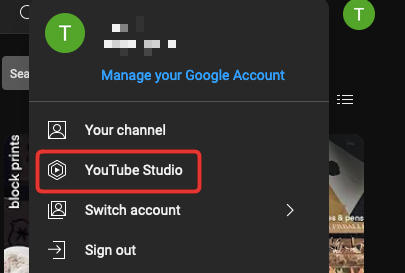 3. Navigate to the 'Settings' Menu
From the YouTube Studio dashboard, click Settings on the left side of the screen.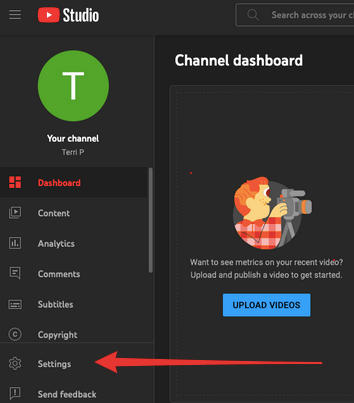 4. Go to the 'Channel' Section
Within the Settings menu, click Channel then Advanced Settings.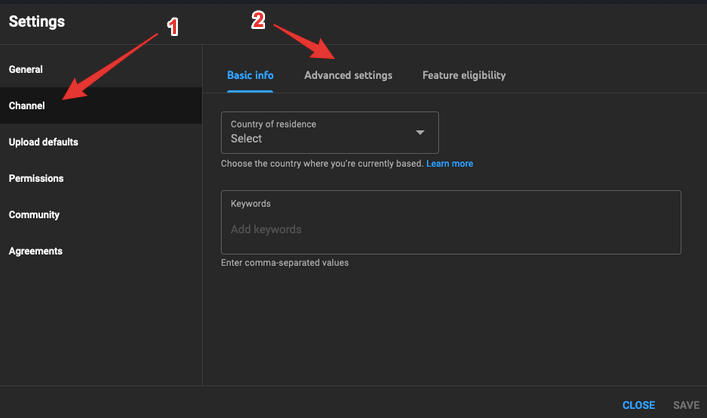 5. Adjust Privacy Settings in 'Advanced Settings'
Within the Advanced Settings tab, scroll down and click Remove YouTube Content. Don't worry - you'll be redirected to a new page before you make any changes!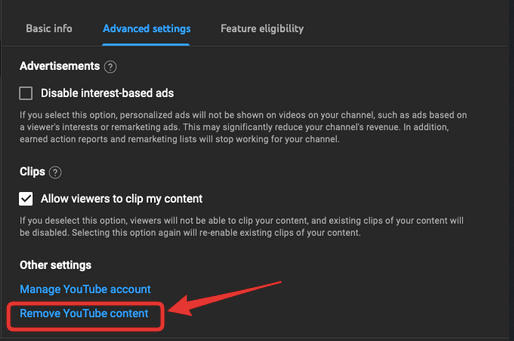 6. Manage Your YouTube Content
A new tab will open, prompting you to sign in to your account. Once you've signed in, you'll be redirected to the Manage Your YouTube Content page. Click the 'I want to hide my channel' option.

Check all three boxes then click Hide My Channel.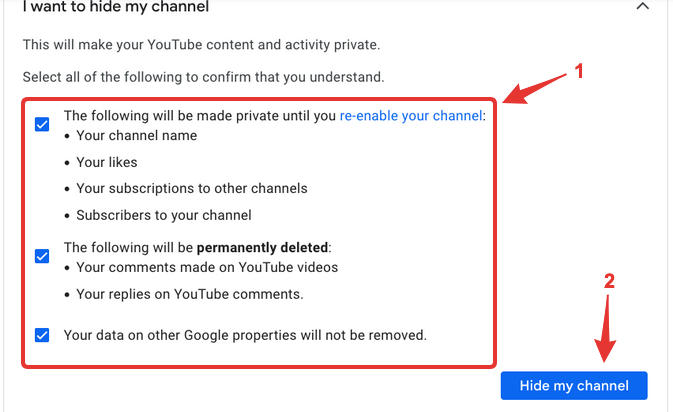 That's it! Your YouTube Channel is now private.
How To Make Your YouTube Channel PUblic Again
If you've completed the steps above and want to make your channel public again, follow the steps below:

1. Sign in to YouTube.
2. Go to create a channel and fill out the form. This action will restore your YouTube channel.
IMPORTANT: In the form, don't click "To use a business or other name, click here." This action will create a channel instead of restoring your hidden channel.
After you re-create your public channel, you can make your videos and playlists viewable in the Videos page.