Not able to access the notes feature on your Instagram app? Learn how to fix the issue with Instagram notes not showing in less than five minutes.
Table of Contents:
What Are Instagram Notes?
Instagram Notes is a feature that allows users to leave brief messages for other users in their friends list to read, similar to a Facebook status.
The messages can be up to 60 characters long, and are available to use on the both iOs and Android devices.
An Instagram Note will be deleted after 24 hours, similar to Instagram Stories, and will appear as a chat bubble beneath your name rather than in your DMs.
How To Send An Instagram Note
Open the app and log into your Instagram account. Tap the Messages icon on the top right (the paper airplane icon).
Select your profile icon and tap Share A Thought or the plus sign + icon.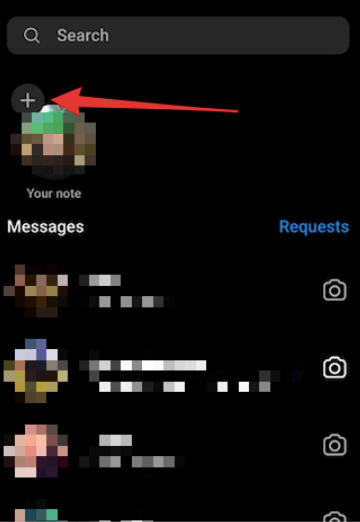 Write your new note and add music if you choose.
Choose who to share with. Options include Followers you follow back or your Close friends list.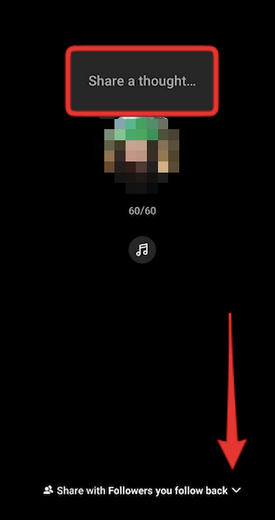 Tap Share.
Your new note will appear beneath your profile picture for your chosen audience to see.
Reasons Why Notes Might Not Show
There are a few reasons why Notes on Instagram might not appear for certain Instagram users, including an outdated app, region restriction, or Instagram app glitch.
If The Notes Feature Isn't Available In Your Region
The Instagram Notes feature is available to users in the US, UK, Europe, and Japan but may not be available in your region. If that's the case, you'll have to wait until it launches for your country before you can access it.
How To Fix Instagram Notes Feature Not Showing
If you've confirmed that your region has access to Instagram Notes but you're still not able to see it, follow our troubleshooting steps below.
Update Instagram To The Latest Version
Oftentimes, a simple app update is all you need to receive access to the latest features.
Both the Apple App Store and Google Play Store update apps automatically, but if your app is out of date it's possible to manually update any apps of your choice. Here's how:
For iOS Devices
Open the App Store.

Click your profile icon on the top right corner.

Scroll down to the Updates section until you find Instagram.

If available, click the Update option to the right.
For Android Devices
Open the Google Play Store.

Go to My Apps & Games and click Instagram.

If available, click on Update.
Reinstall Instagram
If updating doesn't resolve the matter, try uninstalling the app and reinstalling it fresh.
Contact Instagram Support
If all else fails, contact Instagram's support team for additional assistance. It's possible that your account has restrictions that you may not be able to access, or that there's a technical issue that can be resolved by their team.