If you're a business owner or just a casual social media user, you may have heard the phrase 'social media marketing' at one point or another. But what does it mean?
In this guide we'll take you through the basis of what social media marketing is - and if you're interested in hiring a social media marketer or pursuing a career in this ever-expanding field, we have everything you need to get started.
Table of Contents:
Introduction to Social Media Marketing
Social media marketing is a marketing method that uses social media platforms to promote products or services, engage with audiences, increase brand awareness, and improve sales.
The method has evolved immensely since the mid-2000s, with many social media platforms introducing features tailored to business owners.
Today, businesses have unprecedented access to consumer behavior and the preferences of their target audience thanks to targeted advertising and social media analytics.
Social media marketing now requires a multifaceted strategy in order to truly succeed. A successful social media marketing plan will always include the following:
Carefully curated content

Two-way engagement with followers

Precise targeting

A deep understanding of analytics
The Evolution and Importance of Social Media Marketing
As social media expanded in the early 2000s, it incorporated features useful for corporations and businesses. This included business profiles and targeted ads, such as the Facebook Ad system introduced in 2007 which allowed businesses to reach specific users demographics.
The feature was revolutionary to the digital marketing landscape, allowing businesses to target users based on interest, behavior, and location.
Since these early years, platforms like Instagram, TikTok, LinkedIn, and Snapchat have risen and brought with them new features for businesses to engage with their audiences, such as Instagram's 'Shoppable Posts' which allow users to purchase products directly from a brand's post.
Different Platforms for Social Media Marketing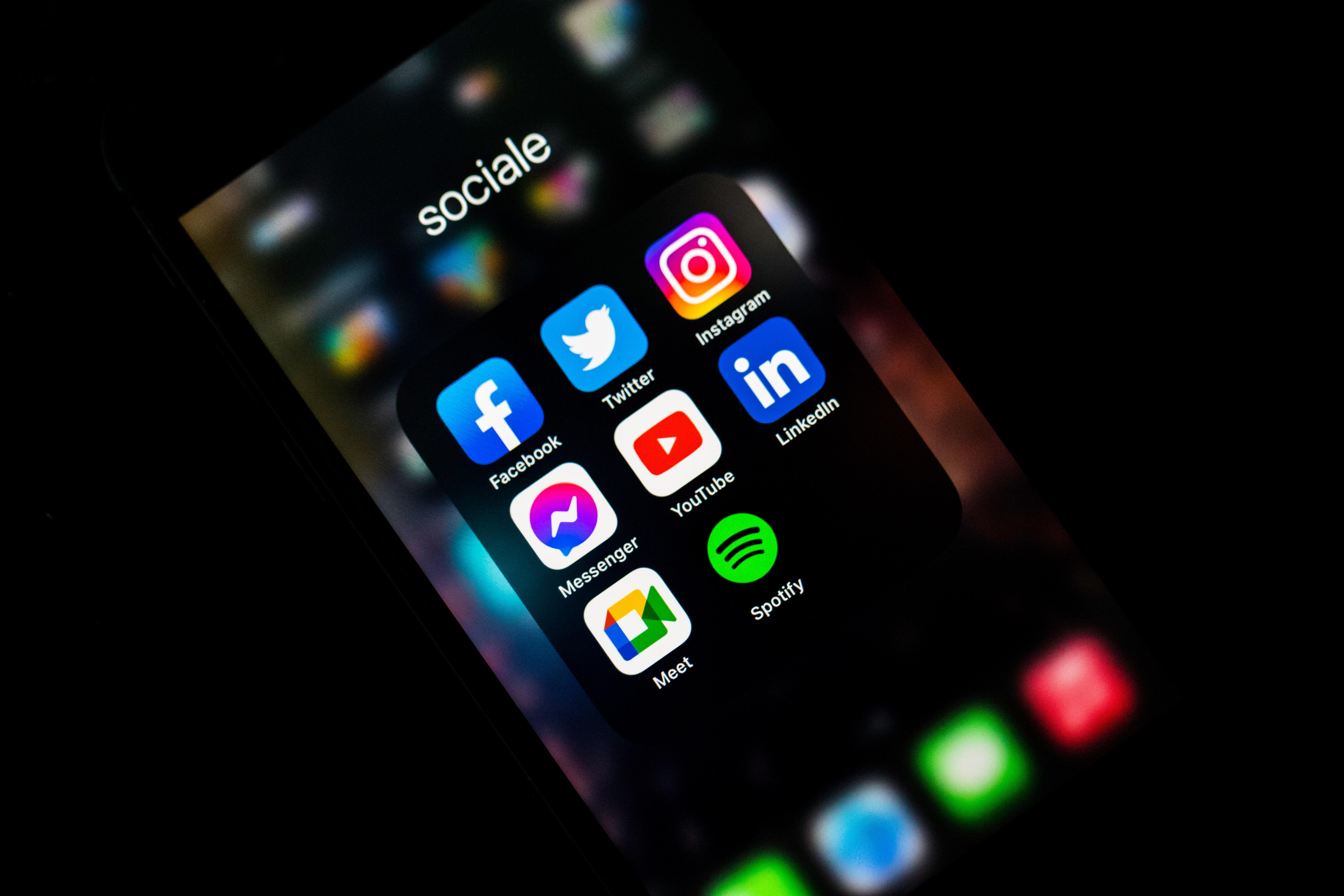 A successful social media marketing strategy incorporates multiple social media channels, rather than just one.
Below, we'll break down each social media platform to help you decide which is the best fit for your needs.
Facebook
Facebook is a diverse platform that allows users to post multimedia content including text, images, videos, links, and livestreams.
It also features business pages, groups for community-building, and tools for customer service like Messenger.
Businesses can reach users with targeted advertising and powerful analytics.
Instagram
Instagram is where images reign supreme. With photo, video, and livestream post capabilities, Instagram has quickly become a top platform with younger generations.
Twitter
With its 280-character post limit, Twitter is the ideal microblogging platform for snappy messages and keeping up with the news.
Focusing on real-time engagement and reaching a wider audience (rather than a personal network), Twitter also provides unique advertising options such as promoted tweets, accounts, and trends.
LinkedIn
LinkedIn is the B2B marketing kingdom - a platform focusing on professionals and businesses.
Known for leadership content, industry news, and job postings, LinkedIn allows users to learn within the platform and boost their digital resumes while building professional networks.
TikTok
TikTok has revolutionized the social media marketing landscape thanks to its famed short-form video content and viral trends.
Popular with under-30's, TikTok offers intuitive editing tools to encourage user-generated content.
TikTok Ad approaches include In-Feed ads, Brand Takeovers and Hashtag Challenges to help engage users in brand-focused interactions.
YouTube
Did you know that YouTube is actually the second most popular search engine in the world?
This is a great platform for businesses to share in-depth tutorials, product demos, and customer testimonials. YouTube offers pre-roll, mid-roll, and display ads, along with advanced targeting options.
Pinterest
Pinterest is a great option for more visually-inclined brands to make their mark thanks to its Pin and Board organization layout.
It also provides Promoted Pins and Shopping Ads for direct product promotion.
Key Elements of a Successful Social Media Marketing Strategy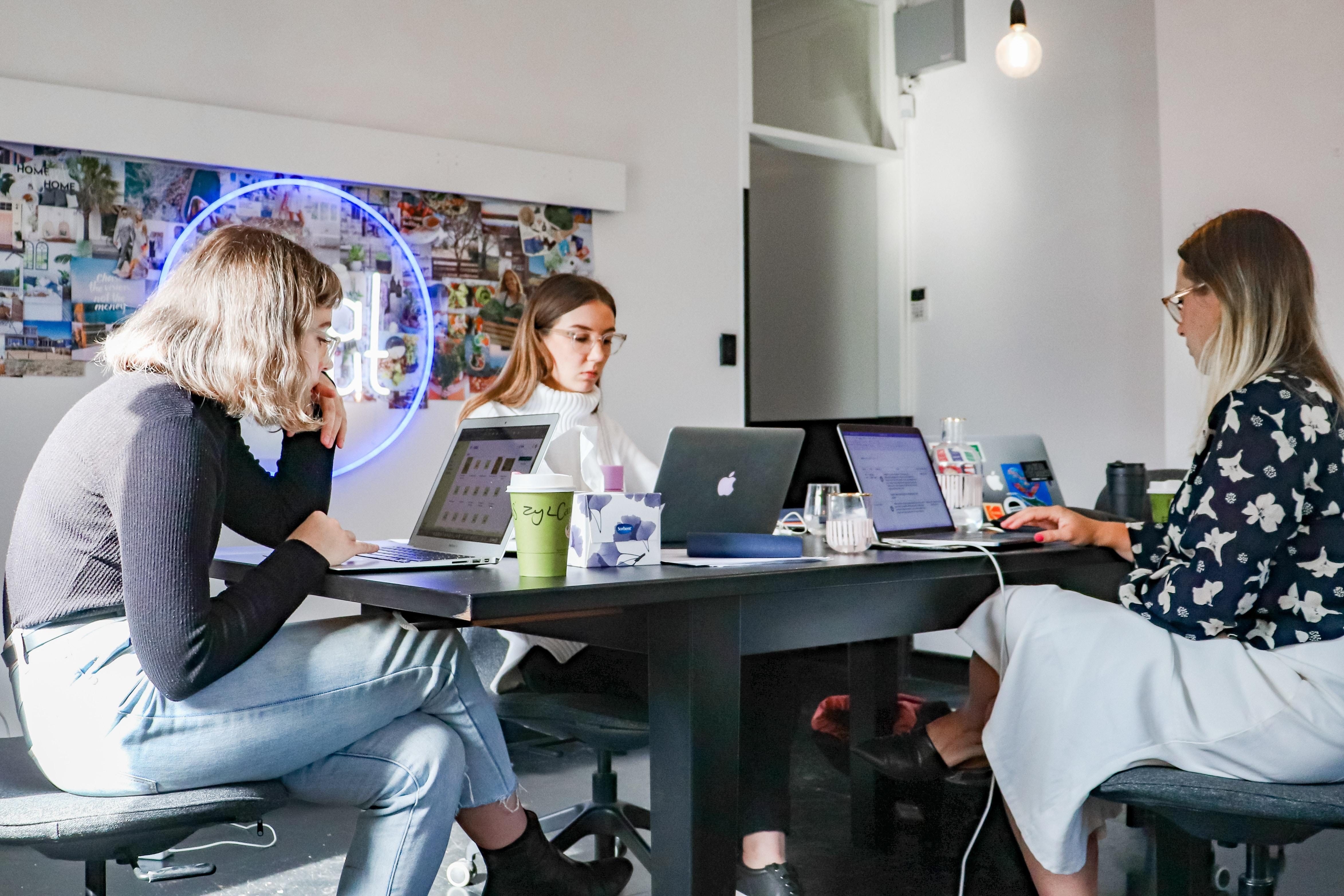 The best social media marketers have an arsenal of key strategies, tried and true elements of a marketing campaign that make a big impact.
Below, we'll break down these key elements so you can craft the best social media marketing strategy possible.
Setting Clear Goals
Every successful strategy has to begin with clear, measurable, and achievable goals.
Knowing exactly what you want to achieve, how you are going to achieve it, and being able to monitor your progress towards this goal is key.
While it's great to have big dreams, keeping your goals achievable is important to building momentum and seeing real results.
Identifying Your Target Audience
Knowing your customer is one of the most important - if not THE most important - elements of digital marketing.
This includes knowing your target demographic, their preferences, and their online behaviors.
A great example of this is LEGO, whose social media strategy includes creating different pages of different age groups, showing that they truly understand the needs of their diverse customer base.
Choosing the Right Platforms
Every platform is different so it's a good idea to stick with the ones that suit your needs and appeal to your target demographic the most.
Knowing your brand vision is important here. This means if your brand is more visually oriented, you should consider platforms like Instagram, TikTok, and Pinterest.
Alternatively, if your company is more focused on the professional world, LinkedIn might be the best fit for you.
Creating High-Quality Content
Content is king! Creating posts that resonate with your audience and bring them value is the best way to boost engagement fast.
Keep things short and sweet, with snappy text posts and engaging imagery. And consider live-streaming content where relevant, to really build a relationship with your audience.
Utilizing a Consistent Brand Voice
Staying consistent with the vibe your brand gives off helps your audience identify with the human element behind your profile.
It also ensures brand recognition and establishes you as a reliable source of content.
Find your voice as early on as possible, and stick with it.
Implementing A Posting Schedule
Be consistent! Post around the same time, on the same days, on each platform so that your audience knows what to expect and when.
If you're new to social media marketing, start small. Post multiple times a week rather than multiple times a day, and build from there. This will ensure that you don't have to backtrack on your posting schedule and will establish you as a more consistent creator.
Engaging With Your Audience
Whether it's through comments, DM's, shared content, or livestreaming, interacting with your audience is the best way to build a deep sense of community and ensure lasting loyalty.
A great example of this is Glossier, known for their engaging social media presence that includes responding to comments and featuring user-generated content.
Monitoring and Analytics
Track your engagement as you go to determine what works and what doesn't. If you're noticing a decrease in engagement, make a few small changes to see what results in the best improvements.
Running Ad Campaigns
Paid social media marketing can significantly boost visibility and reach. You can purchase targeted social ads on most social media platforms including Facebook, Instagram, Pinterest, and YouTube.
Adjusting Your Strategy As Needed
The digital world changes rapidly, and so should your strategy. Stick with what works, but adapt to what doesn't.
You might find that the most impactful changes come from making mistakes, so don't be shy when it comes to trying new approaches!
How to Create Engaging Content for Social Media Marketing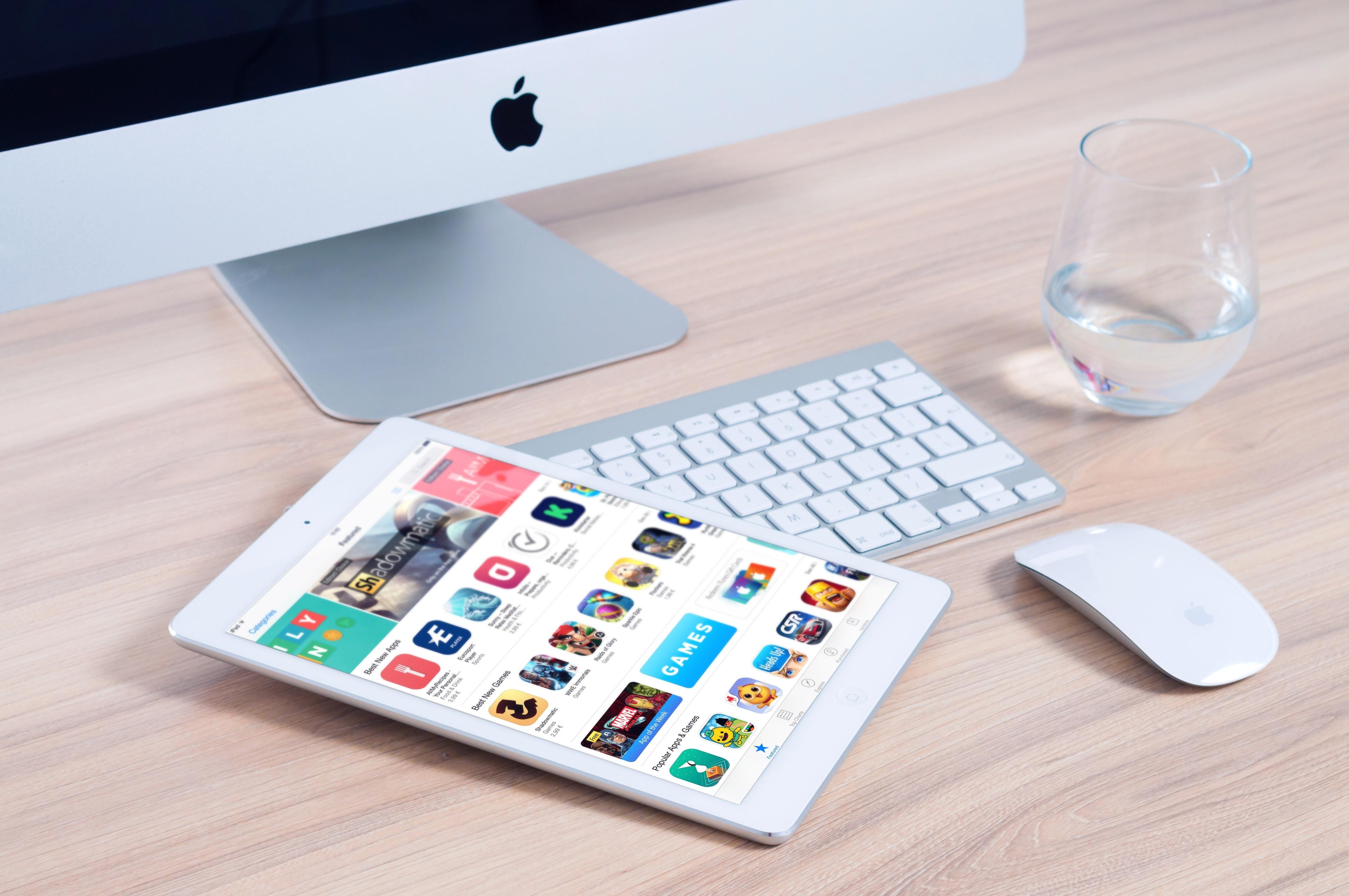 It's time to master the art of social media posts! While every platform requires a different approach in content creation, there are a few key points that can be applies to all of them.
Understand Your Audience
It's one thing to determine your target demographic, but it takes a bit more time and effort to truly understand the people you want to reach and what they value.
Take the time to get to know the people behind the screen, whether it's through analytics, polls, or simple conversation.
Once you've done this, you'll be able to focus your efforts on creating content that is more likely to truly resonate with them.
Quality Over Quantity
It's better to post great content less frequently than it is to post mediocre content multiple times a day.
Take the time to create informative, entertaining, or inspiring posts. Everything you send out should provide some level of value. If it doesn't, scrap it!
Keep It Visual
Incorporating visuals where possible is always best practice.
Whether it's through infographics, photos, or videos of any length, visual content tends to perform better than purely text-based content on social media.
Stay Relevant & Timely
While not every trend will be relevant to your brand, engaging with trending topics, holidays, or current events can be a great way to relate to your audience.
Leverage User-Generated Content
Sharing content created by your followers builds a sense of community and authenticity.
A great example is Coca-Cola's "Share a Coke" campaign, which encouraged users to share pictures with personalized Coke bottles, leading to a flood of user-generated content.
Make It Interactive
Whether it's polls, quizzes, or contents, interacting with your audience outside the usual format can be a fun way to build a sense of community and increase brand reach in the process.
Create Educational Content
No matter what your brand niche is, providing informative content is possible and can help to establish your brand as a knowledgeable authority.
This could be anything from simple life hacks, to recipes, to DIY tips, or job interview advice.
Use A Call to Action (CTA)
If you don't ask, you won't receive!
Encourage your audience to interact with your content or brand in some way. This could mean visiting your website, commenting, or sharing your post.
Be sure to engage in return by liking and replying to comments, giving shout-outs, and asking thoughtful questions for your audience to answer.
Don't Be Afraid To Experiment
Challenge yourself to try a new content type, tone, or format once a week - and then review your analytics to see if it made an impact!
Avoid staying stagnant, and always be ready to adapt.
Social Media Marketing FAQ
We've addressed a few FAQs below to help you as you embark on your social media marketing journey. We wish you the best of luck!
What is the best time to post on social media?
This depends on the platform you're posting on, the industry you're in, and your specific audience.
It's best to use insights and analytics to determine when your audience is most active, and tailor your posting schedule to their needs.
How often should we post on social media?
Again, this depends on your audience, but it also depends on your goals as a brand and the resources you have at hand.
A good rule of thumb is to maintain a consistent presence without overwhelming your followers. There's a big difference between three Tweets a day and three hundred!
What type of content performs best on social media?
You guessed it - it depends on your audience. But it also depends on the specific platform you're on. For example, photo content performs best on Instagram whereas text-based content reigns supreme on Twitter.
Generally, aim to keep things visually exciting, engaging, and useful or educational in some way.
How can I increase engagement on social media?
Best practices include posting high-quality content, using calls to action, responding to comments and messages, and encouraging user-generated content.