Want to host a Netflix watch party with friends in your favorite Discord voice channel? Learn how to screen share Netflix (without the black screen!).
NOTE: Please note that we cannot provide technical support regarding this blog post.
Table of Contents:
How To Screen Share Netflix On Discord: Desktop
Before we get started you'll need to have both a Netflix and Discord account, and be logged into both in order to stream.
Once you're logged into both your Netflix and Discord accounts, follow the steps below to stream Netflix with your friends:
First, join a voice channel. You'll need to have screen sharing permissions in this channel, so if you're not the admin or if you're unable to stream you'll need to receive permission from the server admin.
Click the voice chat name to open the voice chat window.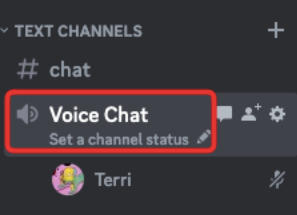 Hover over the screen - at the bottom you should see an option to Share Your Screen. Click this and a permissions popup should appear.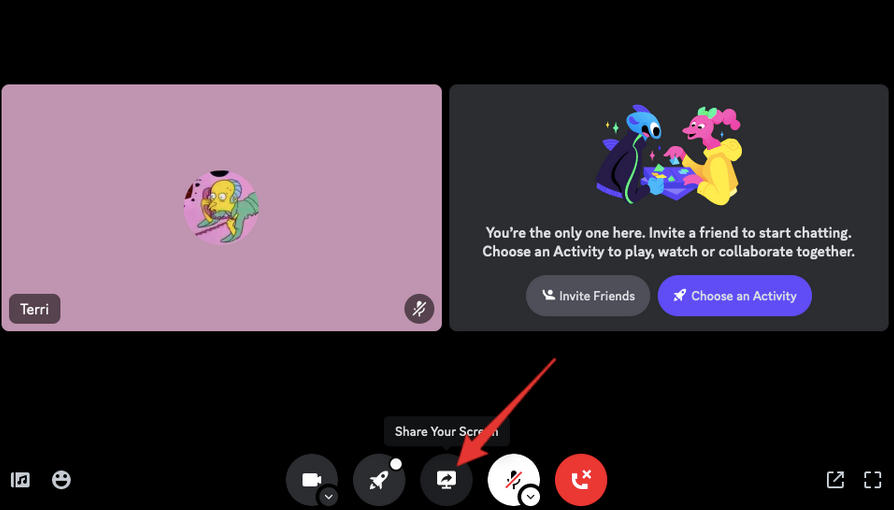 From here, select either the browser that you're viewing Netflix from or, if you're on the browser version of Discord, choose "share entire screen" and be sure that your browser tab is set to Netflix.
Once you've selected your streaming source, you should now be streaming your screen!
How To Screen Share Netflix On Discord: Mobile
Streaming Netflix on the Discord app on mobile is possible as long as you have the Netflix app installed.
First, launch the Netflix app and open the content that you want to stream. Leave the app open, then return to your homepage.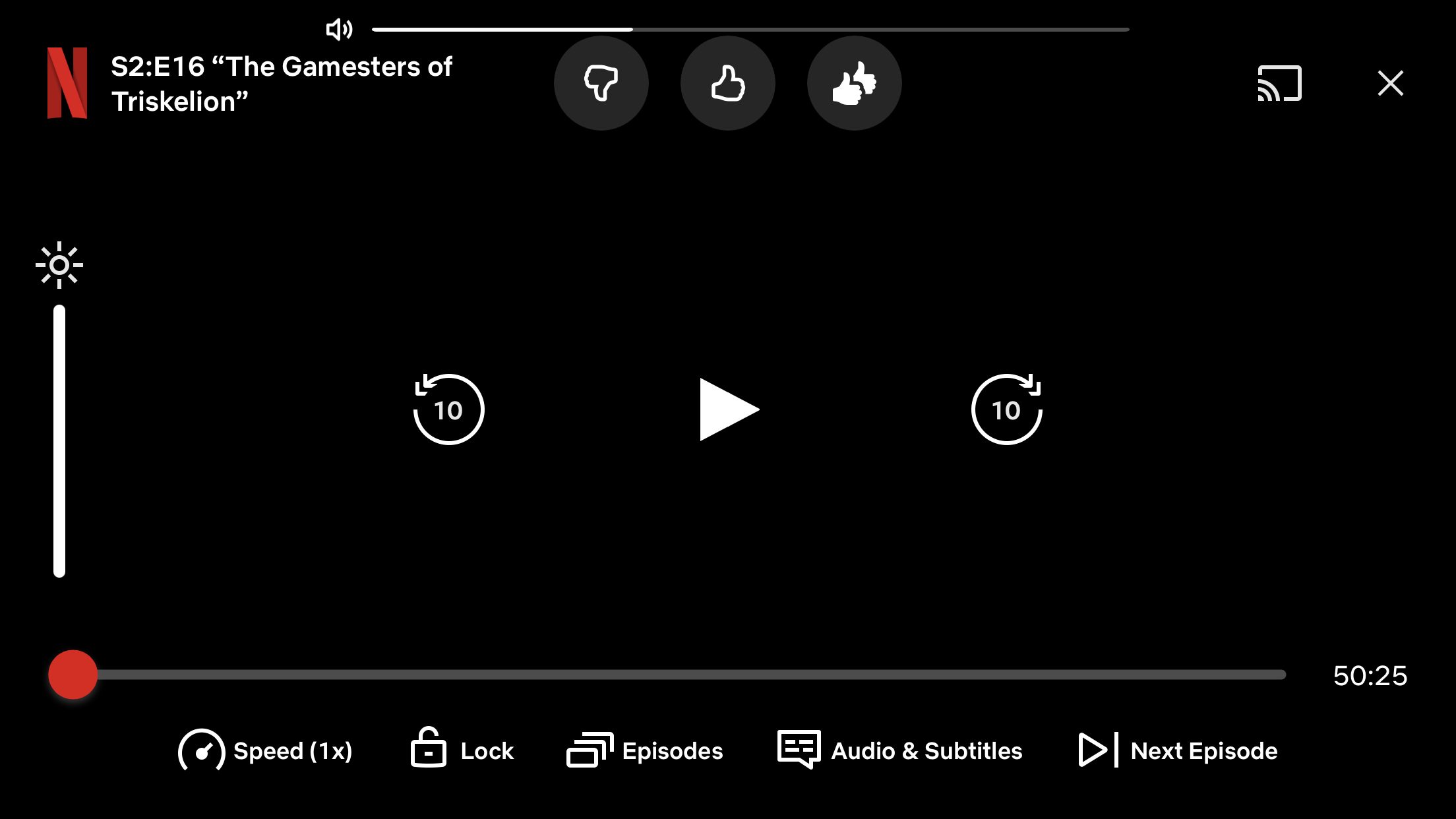 Launch the Discord app. Choose your Discord server and enter the voice channel you wish to stream from.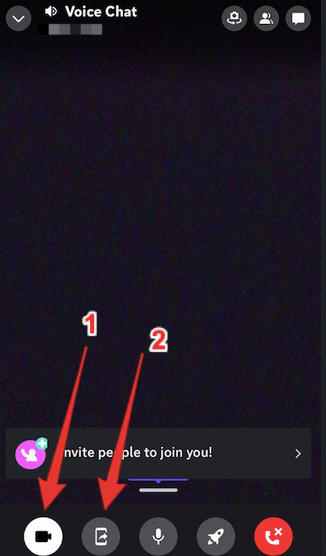 1. Tap the camera icon.
2. Tap the mobile arrow icon (next to the camera icon). Accept any required permissions.
When this feature is turned on, your camera will be displayed as the default application. To stream Netflix instead, navigate to the Netflix app that you left open and then tap Play on your Discord stream.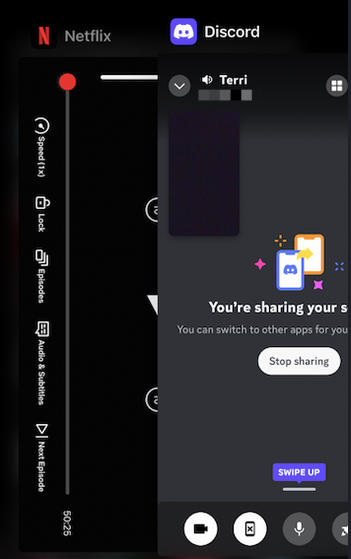 Play your Netflix media and enjoy!
Alternatives For Watching Media On Discord With Friends
If you'd like to watch Netflix or other media with friends or family outside of Discord, or without having to share your screen, you can try a service like Teleparty or Scener. These allow multiple people to watch synchronized media and even chat with audio or video.
Frequently Asked Questions
Why is my Discord live stream bad quality?

Free users on Discord can stream at 720p. To increase your quality, you or another member of the voice chat will need to be subscribed to Discord Nitro.
Why is there a black screen when I stream Netflix?

Disable hardware acceleration in your browser settings, then relaunch your stream and/or web browser. Follow the steps outlined above and you should no longer have the black screen issue.