Learn how to see your Instagram Story views, which Instagram users viewed it, and more in just a few simple steps.
Table of Contents:
How Instagram Stories Work
Instagram Stories are ephemeral content snippets posted by users on the platform.
Each Story lasts 24 hours before disappearing. Other users will not be able to access the Story after the initial 24 hours have passed, unless the poster sets the Story as a Highlight on their profile.
Users can react to Stories, send messages in direct response to Stories, and share them with others.
Instagram Story Available Metrics
While you can't see how many times an Instagram account viewed your Instagram Story, you can see a list of which users viewed at least once.
To do so, swipe up from the bottom of your Story and you will see the profile picture and name of each user associated with the Story views.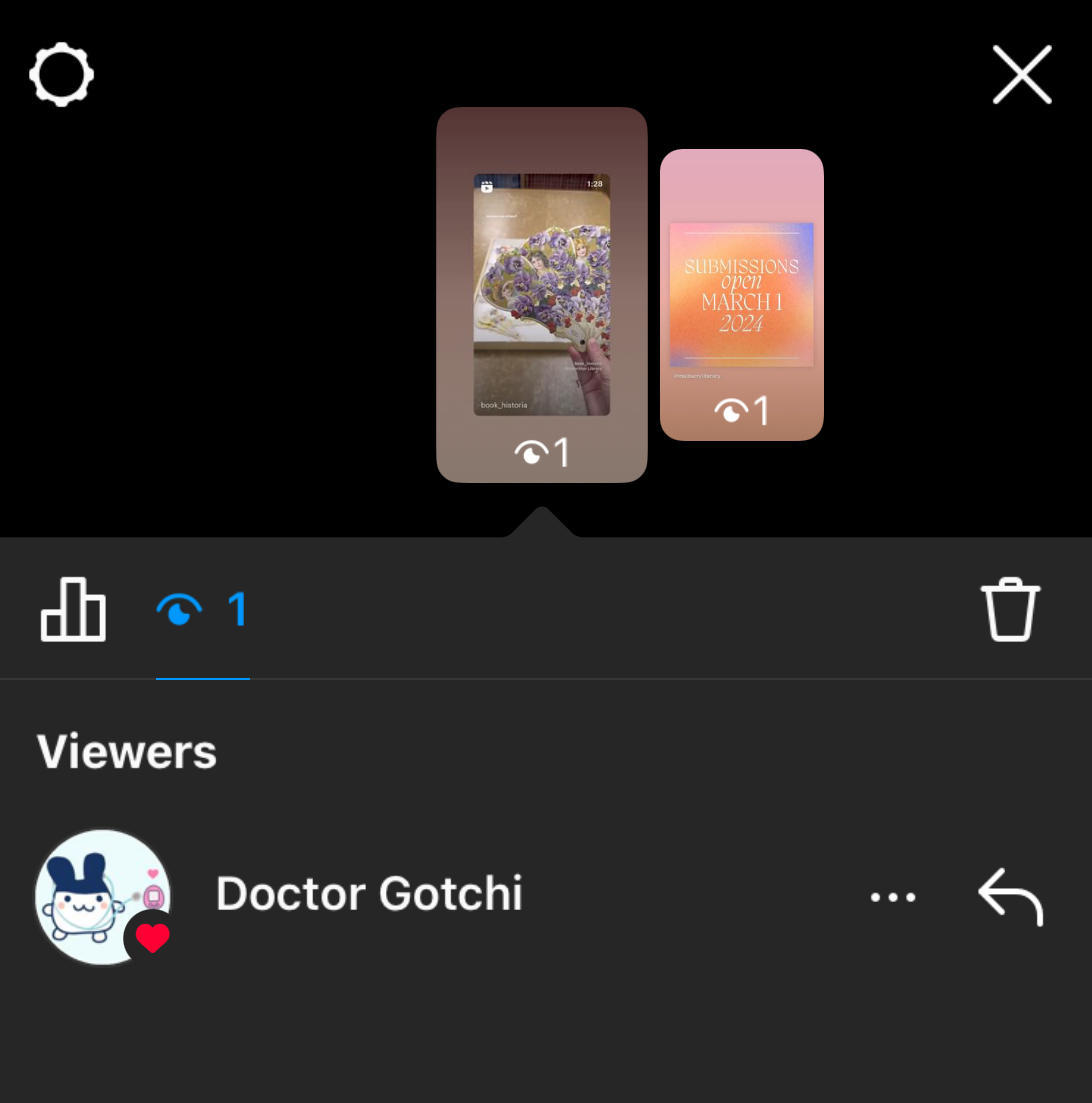 You can tap the Insights icon to the left of the Story Views tab to view an overview of your profile Insights. This includes:
accounts reached

accounts engaged

profile activity

story interactions (shares, replies, likes)

navigation metrics (forwards, exited, next story)

profile visits

followers
These metrics are all in relation to your Story. For example, the navigation metrics refer to how many users clicked to move forward, to exit, or to view the next story after yours.
How The Instagram Story Viewers List Works
To locate your Instagram Story viewers list, you'll need to be on the Instagram app. Navigate to the Story of your choice, then swipe up from the bottom to see a list of users who viewed your Instagram Story.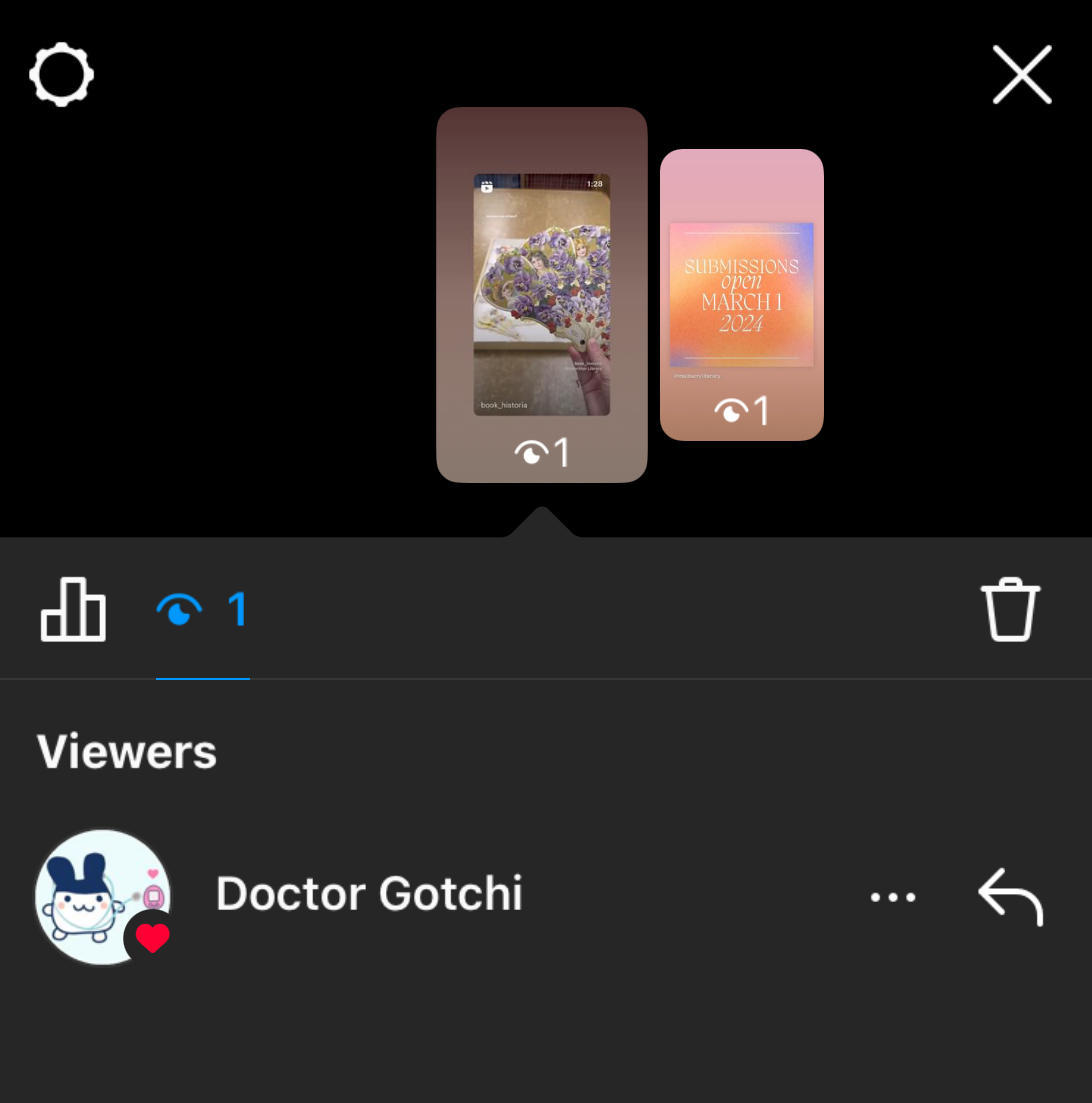 Viewers are organized in order of who viewed the story. You will see their profile picture and profile display name. If a user liked your story, you will see a red heart at the bottom of their profile picture.
If you'd like to adjust your privacy in relation to a specific user you can tap the three horizontal dots to the right of their name and choose from the following options:
restrict

block

remove follower

hide your story (from this user)

view the user's profile
You can also message the user directly by tapping the arrow to the right of the three horizontal dots. Select a reaction emoji or type out your response directly.
Adjusting Your Instagram Story Privacy Settings
If you'd like to adjust the privacy of your Stories, you can select Close Friends when publishing a Story. This will show your Story only to users who you have chosen on this specific list.
Alternatively, you can restrict specific users from viewing and interacting with your Stories by following the steps below:
Visit the user's profile from the Instagram app and tap the three dots on the top right corner.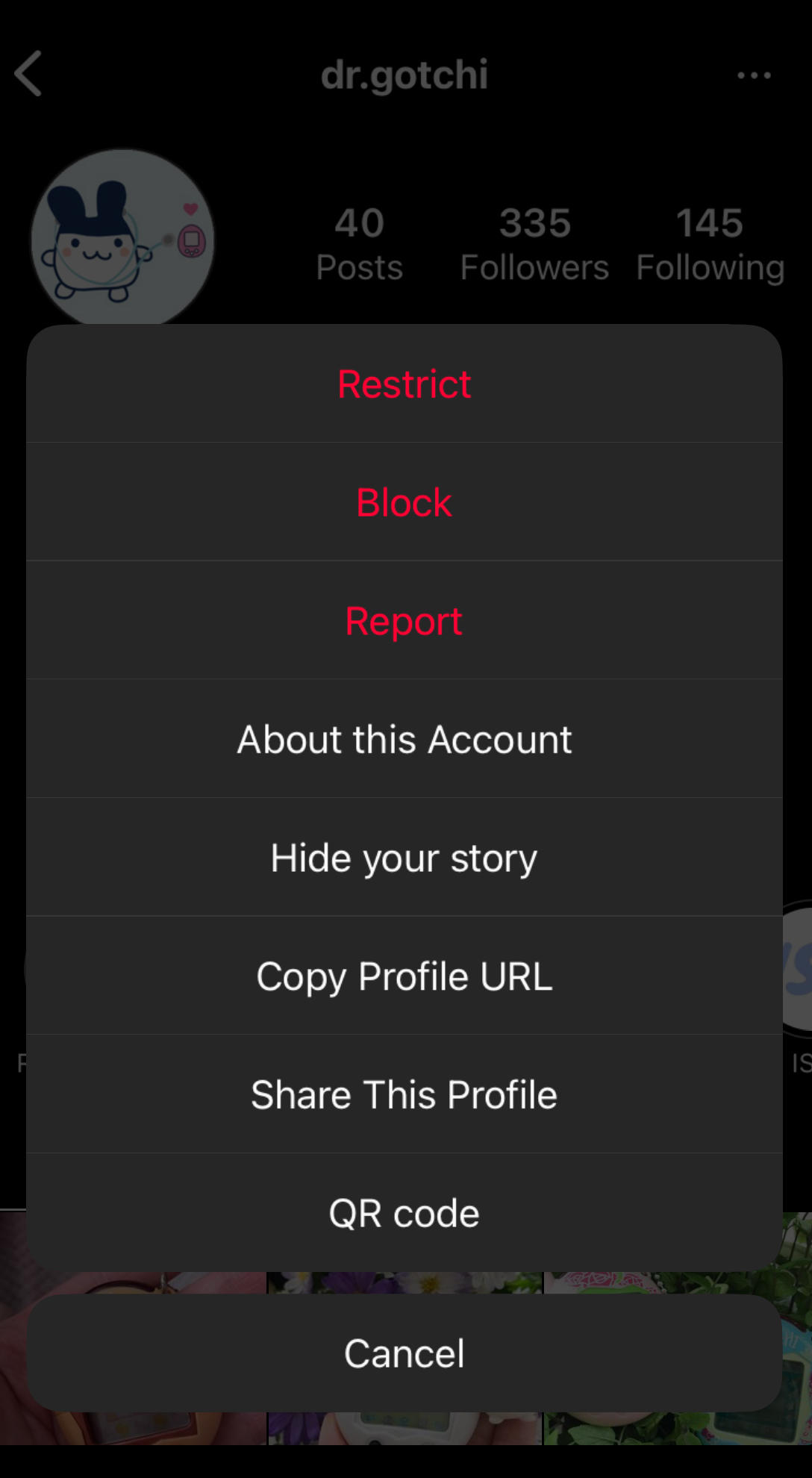 From here you can choose to:
Restrict (limited interactions, chat moved to message requests, and more)

Block (they will no longer be able to access your profile or see your content at all)

Hide your Story
Frequently Asked Questions
Can you see who screenshots your Story?

No, there is no way to see who screenshots your Instagram Story.
What is the difference between Story views and Story reach?

Views = the number of times your Story was viewed.

Reach = the number of unique accounts that have seen your Story.

It's possible to have higher views than reach, because one account could view your Story multiple times.
Can I see who viewed my Story multiple times using a third party app?

No - Instagram does not make this information available to anyone. Any third party apps that claim to have the ability to provide this information are phishing scams and should not be trusted with your personal information.
How can I replay someone's Story?

To view someone's Story more than once, simply swipe back or tap their profile picture again after exiting the Story view.

Once the 24 hours are up on a Story, you will only be able to see it again if the user made it a profile highlight.