YouTube's comment section is legendary, but nothing is perfect - which is why YouTube has recently announced their latest feature: reply to YouTube video comments with Shorts!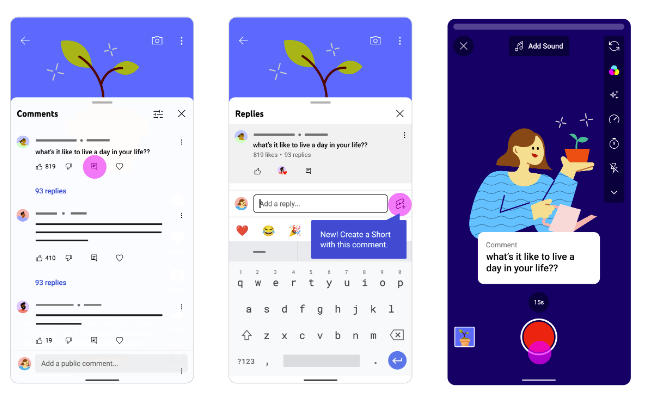 Much like Instagram's question sticker in Stories, content creators can now respond directly to comments on their content with a Shorts video in which the comment will appear as a sticker. Both Instagram and Tik Tok have similar features, which is more than likely the inspiration for this update.
This decision will allow creators to more directly interact with their audiences and will likely expand the popularity of Shorts as a whole, which is something YouTube has been hoping for since its release.

This update should be accessible to all iOS users at this time and YouTube is steadily working on bringing it to Android users very soon.

Check out our Services & Pricing page to view our amazing selection of social media marketing services, and our New Order page to learn more about each one!


Want even more amazing tips & tricks from the professionals? Check out the rest of our blog for even more in-depth guides and industry expertise!