With so many new social media platforms trending every few months, it can be hard to keep track of where you should focus your brand's time and energy. While Facebook and Instagram are a given, there are a few social media platforms that business owners might not realize the potential of - including Snapchat!
With the ability to share bite sized content to a huge audience (Snapchat boasts a monthly audience of over 46 million users!), and the opportunity to be featured on a curated feed of content, Snapchat can take your business to the next level with very little commitment required. All it takes is a little bit of know-how and a few insider tips and tricks. That's where we come in!

Not sure where to get started on your Snapchat journey? Or maybe you're still not convinced that you should commit your social media marketing energy to a platform you're unfamiliar with. Don't worry! We understand, and we have your back as you get familiar with everything Snapchat has to offer. Let's get started…

Make Fast & Simple Connections



If Snapchat is well-known for anything, it's for its lightning fast exchange of photo and video content. While it can take some time to build deep, personal connections with this format, it's a great way to connect with a wider audience in a fast and simple way.

Did we mention the unique Streaks setting? By maintaining a consistent flow of communication with another user, you can build your streak with them. It's a fun way to quantify your connection, which means users will be willing to maintain a steady stream of interaction with your profile if you manage to capture their attention the first time around.

Have an exclusive followers-only coupon code to share with your customers? Send out a snap! (Don't forget to mention how super exclusive the code is, you might just encourage future customers to follow along.)

Maybe you want to spread the news on a recent update, like altered shop hours or a change in schedule for your latest online course. Or maybe you just want honest feedback without the fuss. Sending out friendly, well-timed Snaps to your target audience is a great way to share and receive the information you need without breaking a sweat - or dishing out hundreds of dollars for targeted ads that yield the same results.


Low Effort, Big Results
Speaking of results, Snapchat is a great way to see huge benefits without putting in a ton of effort and energy. Each Snap should take just a few minutes to create and edit (if you're editing at all), before sending out instantly to your intended audience. This means you can Snap multiple times a day when the moment strikes, without worrying about having to create a ton of polished content. Spontaneity is key when it comes to Snapchat!

Don't forget to check out Snapchat's selection of easy to use and trending filters to add some fun to your Snaps!
Staying Ahead of Industry Changes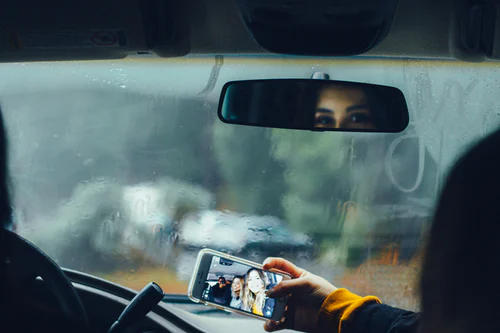 If there's anything bite-sized content creation has going for it it's a constant shift in the tide of trends. With so much going on in the world of breaking news, pop culture changes, and bizarre trends to keep track of, things can get overwhelming fast. Double that confusion if you're new to the platform (or social media in general). We sympathize!

With Snapchat, you can stay up to date with relevant industry related changes in just a few minutes by consuming bite sized media from other creators in your field. This is a great way to network with similar profiles and do some market research while you're at it!

Take it one step further and use their post topics as a cue to share your unique perspective - now you won't even have to worry about what to post (or when)!
The Bottom Line
Much like Tik Tok, Instagram Stories, and Likee, Snapchat is a platform that offers users the instant gratification of bite-sized content combined with a curated media feed. But unlike its competitors, Snapchat brings a more one-on-one, personal atmosphere to the table, allowing users to engage with each other in real time, with real sincerity. Use this to your advantage as an influencer or brand and start sharing exclusive content, industry updates, and building personal connections with your audience today. All you have to do to get started is snap a pic and share it!

And if you're struggling to build a strong Snapchat profile, don't despair. You can start off strong by purchasing Snapchat Followers - the more followers you have the more likely you are to gain organic followers as they see your profile is worth talking about!


Check out our Services & Pricing page to view our amazing selection of social media marketing services, and our New Order page to learn more about each one!

Want even more amazing tips & tricks from the professionals? Check out the rest of our blog for even more in-depth guides and industry expertise!