Interested in creating original content on Pinterest?
Learn how to upload images to create new pins, schedule content, and more on Pinterest via the mobile app or desktop website.
Let's get started!
Table of Contents:
Why Post Original Content On Pinterest?
Pinterest is known for its stunning visual content, and many users simply opt for repinning (or reposting) previously uploaded content into a Pinterest board based on theme.
So why bother posting original content?
First, it's a great way to increase your Pinterest following - the more original content you post, the more other users have a reason to follow you specifically.
Along the same line, you can create Pin content that links back to your website or online shop can help to increase your click-through rate and web traffic.
Basics Of A Pinterest Pin
Every Pinterest post (or Pin) consists of the same basic elements, with some exceptions. These include:
The Pin itself, either in image or video form.

Title

Source or destination link (if applicable)

Description

Heart (feedback)

Comments

Comment likes

Comment replies

Reactions (for video Pins)
You can see these elements on the example pin below:
Key:
1. Pin
2. Source link
3. Title
4. Description
5. Comments
6. Heart (feedback)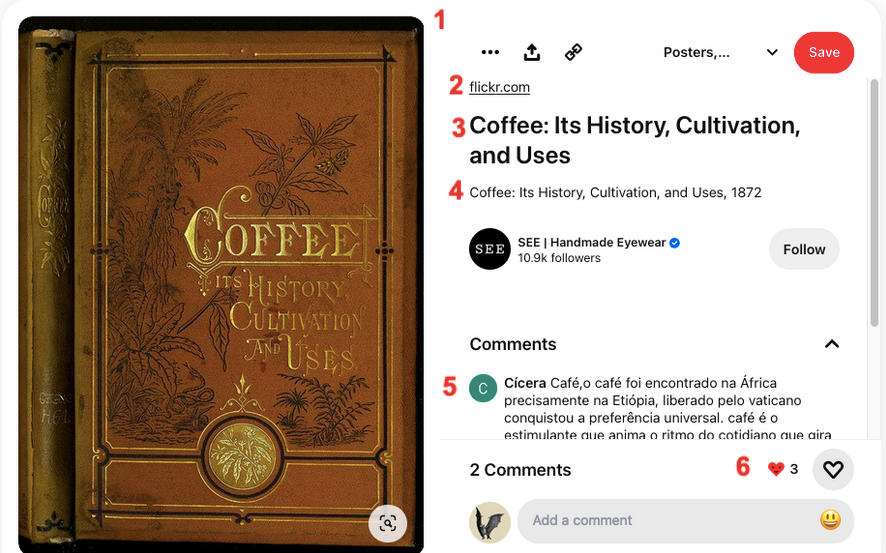 Posting On Pinterest From Desktop
To create a Pin on the Pinterest desktop site, you'll need to be logged in to a personal or business account. Then, follow the steps below:
Click Create on the top left menu.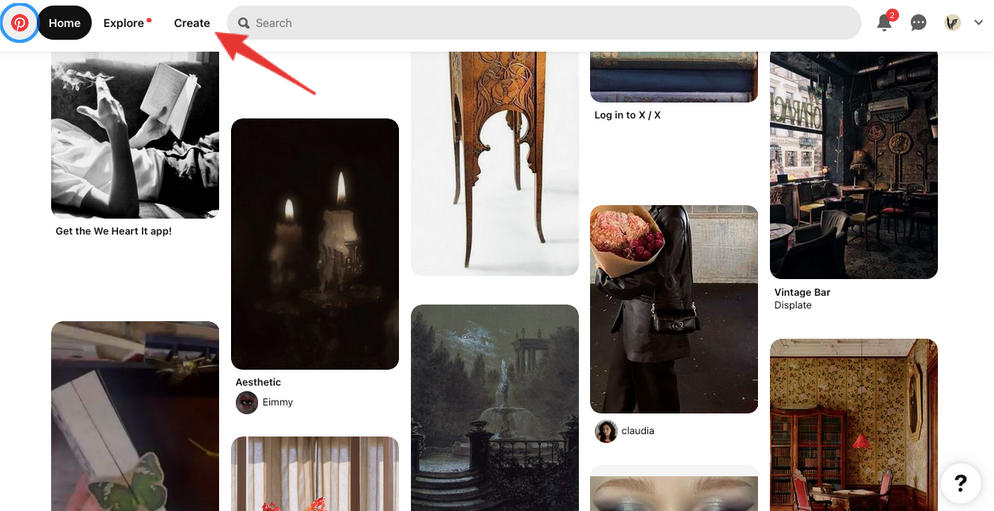 Click either Create Idea Pin or Create Pin. An Idea Pin consists of multiple images in slide format.
Upload your Pin image.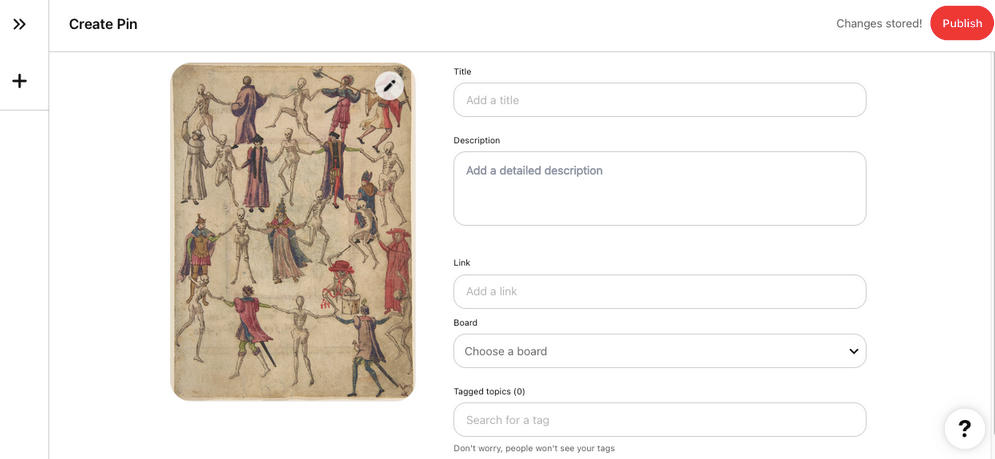 Add your Pin meta content including:
Title

Destination link or source (this could be a blog post or website URL)

Description

Alt text
Select the board you wish to post your Pin on from the drop down menu.
Click Publish.
Posting On Pinterest From Mobile
To post from the Pinterest mobile app, follow the steps below while logged into your account.
Visit your profile by tapping your profile picture on the bottom menu.
Tap the + sign icon on the top right corner.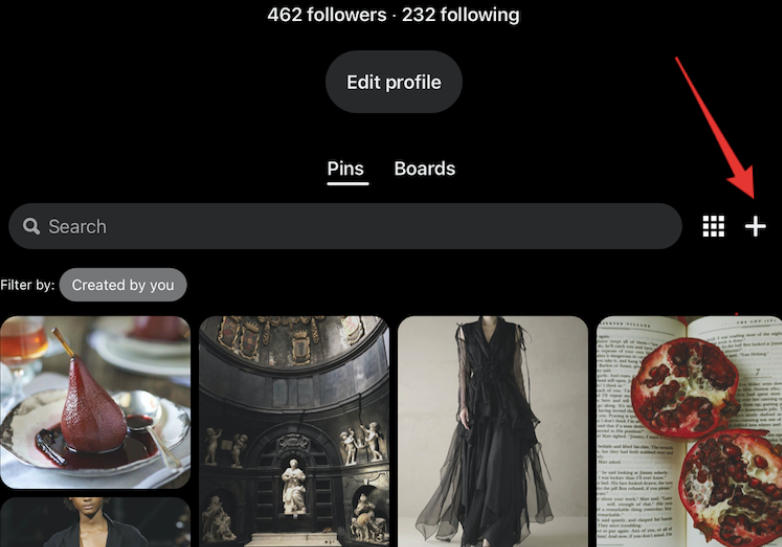 From the pop up menu, select Pin.

You will then be prompted to select an image from your device.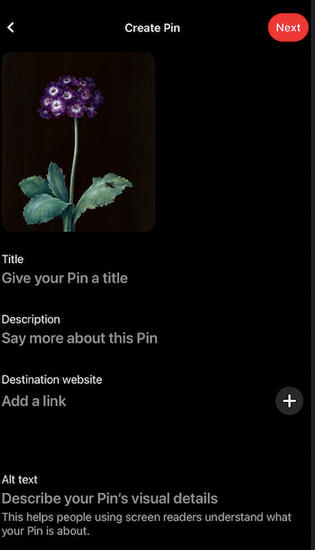 Add your Pin meta content including:
Title

Destination website or source (this could be a blog post or website URL)

Description

Alt text
Tap Next. Select the Pinterest board you wish to post your new Pin on from the drop down menu. Your Pin will automatically be saved once you select the board.
Not happy with your Pin? Learn how to delete or edit a Pin in our detailed guide here.
Best Practices For Pinning (All Devices)
To ensure that your Pin content attracts the most Pinterest users possible, consider following Pinterest marketing best practices.
Create Content With Pinterest Users In Mind
This means eye-catching, aesthetically pleasing content first and foremost, with a focus on instructional or helpful content.
Pay Attention To Pin Sizes
Ideally, your Pins should fall within a 2:3 aspect ratio. Ideally, your Pin should be 1000 X 1500 pixels, but you can also create pins with the following dimensions:
600 × 900 pixels

1200 x 1800 pixels

2000 x 3000 pixels
Schedule Your Pins
Consider scheduling Pins to spread out your content posting. Note that only users with a business account have the ability to schedule pins.
To do this, follow the general Pin creation steps outlined here, then select Publish at a later date and choose the day and time you'd like to publish your Pin.
Keep in mind:
You can schedule a Pin up to 30 days in advance.

You can have up to 10 Pins scheduled for the future.

You can update the meta content of a scheduled Pin, but not the image or video content.