Want to grow your Twitch audience fast and start gaining new viewers?
Learn how to increase your potential viewers, retain your regular viewers, and take your Twitch account to the next level with our in-depth guide.
Table of Contents:
Invest In Twitch Viewers
Twitch is a highly saturated platform filled with popular streamers.
Because of this, new Twitch streamers can find it difficult, if not impossible, to increase their viewer count when they're just getting started. That's because most new viewers rely on social proof when choosing channels to subscribe to and new streams to watch.
Think about it: if you enter a Twitch chat and see zero viewers, are you likely to stick around? The answer is usually no.
Because of this, buying Twitch livestream viewers can be a good way to create the general appearance of activity when you first start out and encourage organic engagement.
When you buy viewers on Twitch, you can help visiting viewers feel like your stream is active and engaging, making them more likely to stick around and give your content a try.
But don't stop there! Read on for additional tips for how to get more viewers on Twitch and start streaming on a higher level.
Get Discovered On YouTube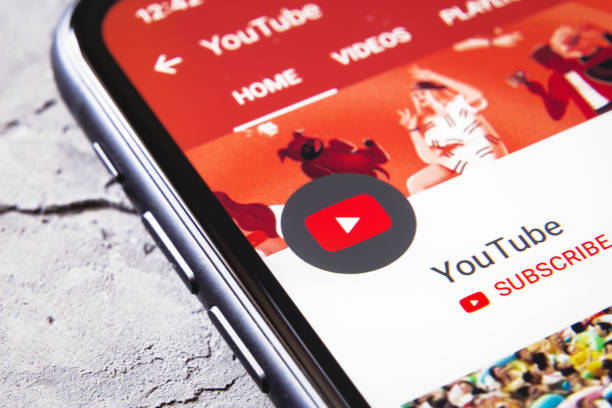 Like we said, Twitch is highly saturated and many viewers coming from outside the platform usually have a streamer in mind when they begin browsing.
Because of this, it's a good idea to consider posting your streams outside of Twitch to increase your chances of being discovered.
YouTube is a great place to start, since it's often easier for new users to get discovered there. Post your finished streams on YouTube and be sure to link back to your Twitch channel to encourage viewers to visit when you're live.
Cross Platform Promotion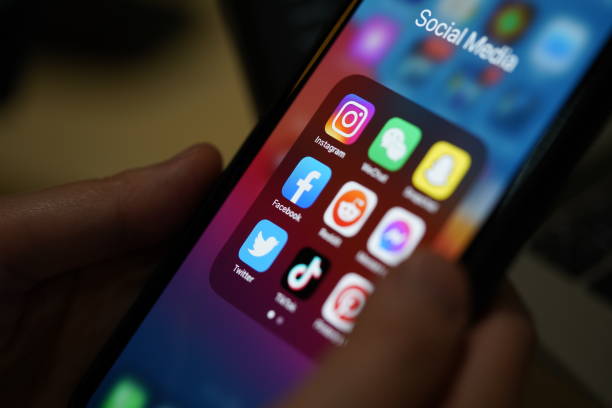 Along the same lines, cross platform promotion can be your best friend when it comes to gaining loyal viewers.
Aside from YouTube, consider posting snippets of your stream highlights on TikTok, Instagram, Twitter, and even Facebook.
You can also promote your stream on platforms like Reddit, where there are many dedicated subreddits for up and coming streamers.
Don't overlook smaller platforms, like Tumblr and Pinterest! While they may not seem like the obvious choice, these platforms are often less saturated with streamer content and can be a great way to build a community outside of your stream.
Improve Your Stream Quality
It goes without saying that a high quality stream is your best bet to retain viewers on Twitch.
While you don't need high quality equipment when starting out, consider gradually improving your streaming equipment as your viewership grows.
At the very least, you'll need a camera that can capture video for a few hours, a microphone that produces crisp audio, and a well-lit place to stream without interruptions.
Utilize Twitch Drops
Twitch Drops allow viewers to earn in-game rewards by watching streams from Twitch channels who have opted into the campaign.
You can opt in to Drops by visiting your creator dashboard.
From the left hand menu click Viewer Rewards.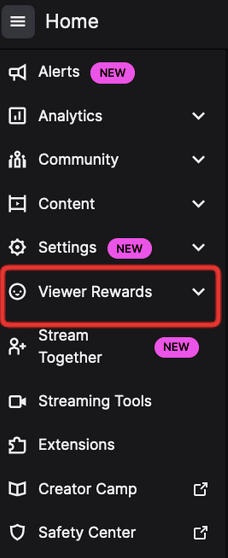 Then select Drops.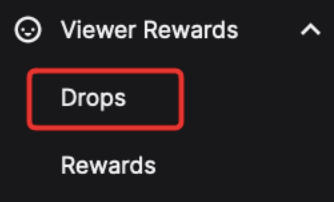 Toggle Enable Drops on.

Increase Engagement
So now you have viewers on your live streams - what now?
It's not enough just to have viewers, having an active chat is key when it comes to retaining your target audience and increasing overall engagement.
While it's not possible to engage with your audience 100% of the time, Twitch does offer creators the ability to add chat bots - like Nightbot - to help facilitate and active chat and welcome new viewers.
You can also encourage engagement by shouting out specific viewers, answering questions during your stream, and hosting contests or giveaways.
Raid Twitch Channels
Finally, consider Raiding other Twitch channels with similar levels of viewership.
A Twitch Raid is when you send your viewers to other streamers while you host your own live stream. You don't need to stop streaming to do this, and it's a great way to encourage viewers from both channels to interact while networking in the process.
Streamers often appreciate receiving Raids, so it's a great way to build connections with other streamers who might return the favor! Try Raiding streams that have similar levels of viewership and a similar content niche, to increase the chances of viewers visiting your stream and sticking around.
How To Raid A Twitch Channel
NOTE: Consider Raiding another channel near the end of your stream, to prevent a dropoff of viewership.
To Raid another Twitch channel, follow the steps below:
Type /raid followed by the name of the channel you want to raid [example: /raid ChannelName]
You can also click Raid Channel from your dashboard to search for a channel or choose from suggested channels
After 10 seconds, or when enough viewers have opted in, click Raid Now to redirect your viewers to the target channel.
NOTE: If Cancel or Raid Now is not clicked before the countdown bar runs out, the raid will start automatically.