Marketing Tips
How To Earn More YouTube Likes & Views Fast
Terri P
YouTube is the internet's second most popular search engine, with users browsing the site for answers to their most pressing questions. But how can you earn more likes and views on your videos and keep users coming back for more?

In today's post, we'll show you the simplest ways to earn more YouTube likes and views than ever before - and be sure to stick around until the end for a little-known industry insider tip that you might not have thought of before!


1. Provide A Friendly Reminder
Oftentimes viewers forget to Like a video, so why not provide a friendly reminder? There's a reason that the classic YouTube wrap-up is "Don't forget to like, comment, and subscribe" - it just works!
You can also turn your YouTube engagement into a game. Promising specific content, contests, or giveaways if you reach a certain number of likes on a video is a great way to motivate viewers to hit that thumbs-up icon!
2. Create High Value Content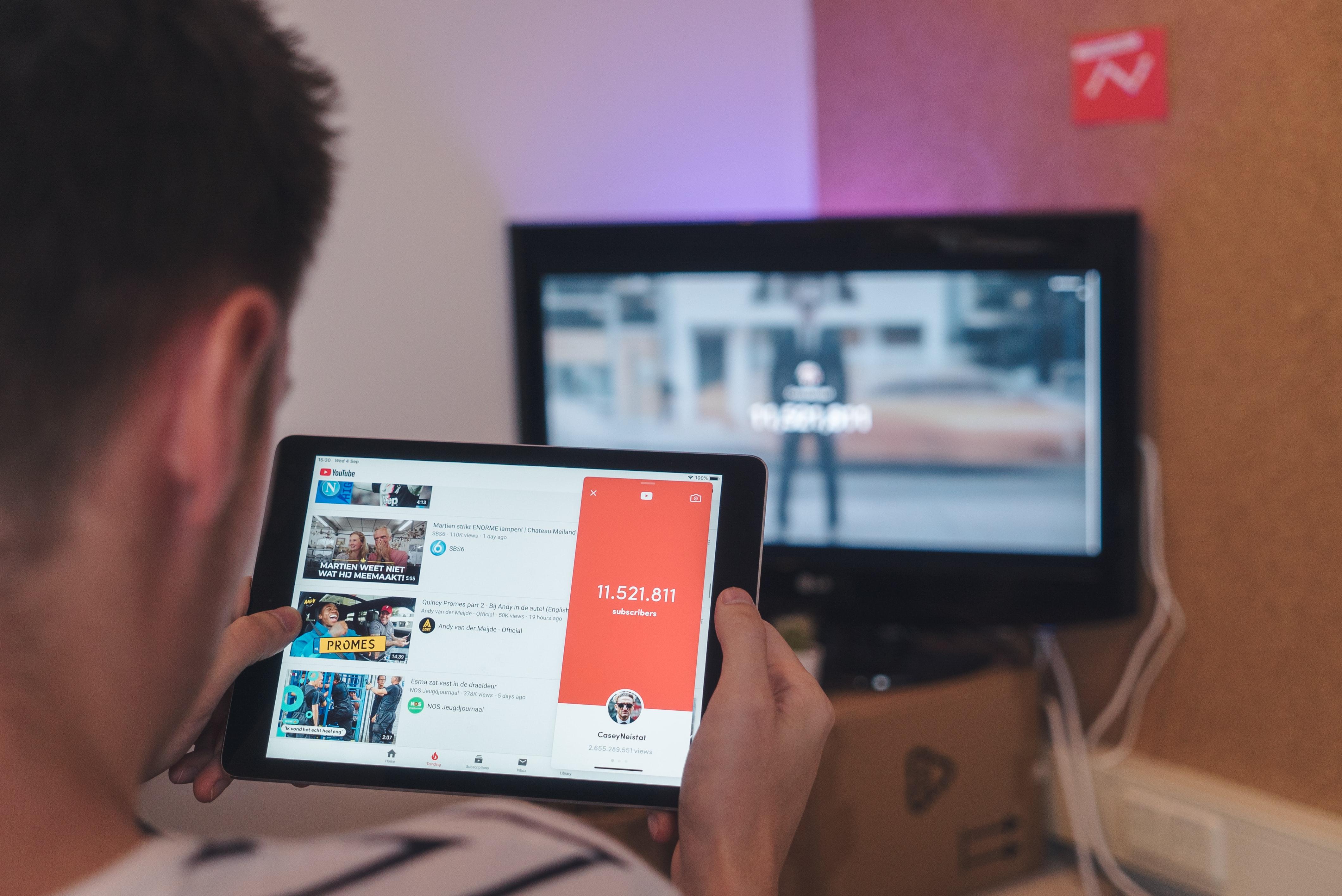 A simple way to earn more likes & views on YouTube is by creating videos that provide high value. This means that your content promises something to your viewers, and delivers!
You can emphasize this with your video thumbnails. An eye-catching thumbnail that intrigues users is more likely to be clicked than a generic thumbnail or the default YouTube-generated thumbnail.
Adding additional resources to your video description, free downloads, and newsletters are all great ways to add value to the content you create.
3. Make Your Viewers Feel Valued & Engage With Your Subscribers
There are tons of creators on YouTube, and everyone is different. That means your viewers are watching your video because it's uniquely you. Interacting with your viewers even behind the camera is a great way to make your viewers feel valued.
Here are a few other ways to build a sense of community with your subscribers:


Shoutout a subscriber each week or at the end of each video

Pin, like, and respond to comments

Go live on a regular basis to chat with your viewers and answer questions

If you have additional social media profiles, follow a few of your viewers back!
4. Buy YouTube Likes & Views
A great way to earn more YouTube likes and views fast and reliably is by buying YouTube likes & views, along with other engagement such as comments and subscribers.
Even the most successful YouTubers buy YouTube views and other metrics to supplement their channel engagement and keep things consistent.
YouTube's algorithm can be difficult to work with, so in order to avoid dips in performance that can negatively impact your monetization, buying YouTube services can help keep things going smoothly as you work to reach your goals organically.
You can buy different types of YouTube services, including YouTube watch page views, Geo-Targeted YouTube views and likes, YouTube views with high retention rates, and more!
5. Promote Your YouTube Videos
Want more YouTube likes and views fast? Share your content outside of YouTube to maximize your reach!
That includes sharing your video links directly to social media platforms like Facebook and Instagram, but also repurposing your YouTube content for Instagram Reels and TikTok.
Be sure to put your YouTube channel URL in your social media bios for extra clicks, and if you have your own website why not embed a few videos in your latest blog post?
Finally, a classic way to gain more views is by word of mouth. Sharing your content with family and friends is a reliable way to gain more viewers from the people who support you the most!



Check out our Services & Pricing page to view our amazing selection of social media marketing services, and our New Order page to learn more about each one!


Want even more amazing tips & tricks from the professionals? Check out the rest of our blog for even more in-depth guides and industry expertise!