With over 250 million monthly users, Pinterest is one of the best social media platforms to gain web traffic from. 250 million monthly users means 250 million opportunities to spread the word about your content and with every board you create, you increase your chances of having your content reach Pinterest's Explore page.
But it can be difficult to gain board followers when you're just starting out, so where do you begin?
Read on to learn how you can master Pinterest and start gaining followers and channeling traffic to your website or YouTube channel!

Building A Pinterest Profile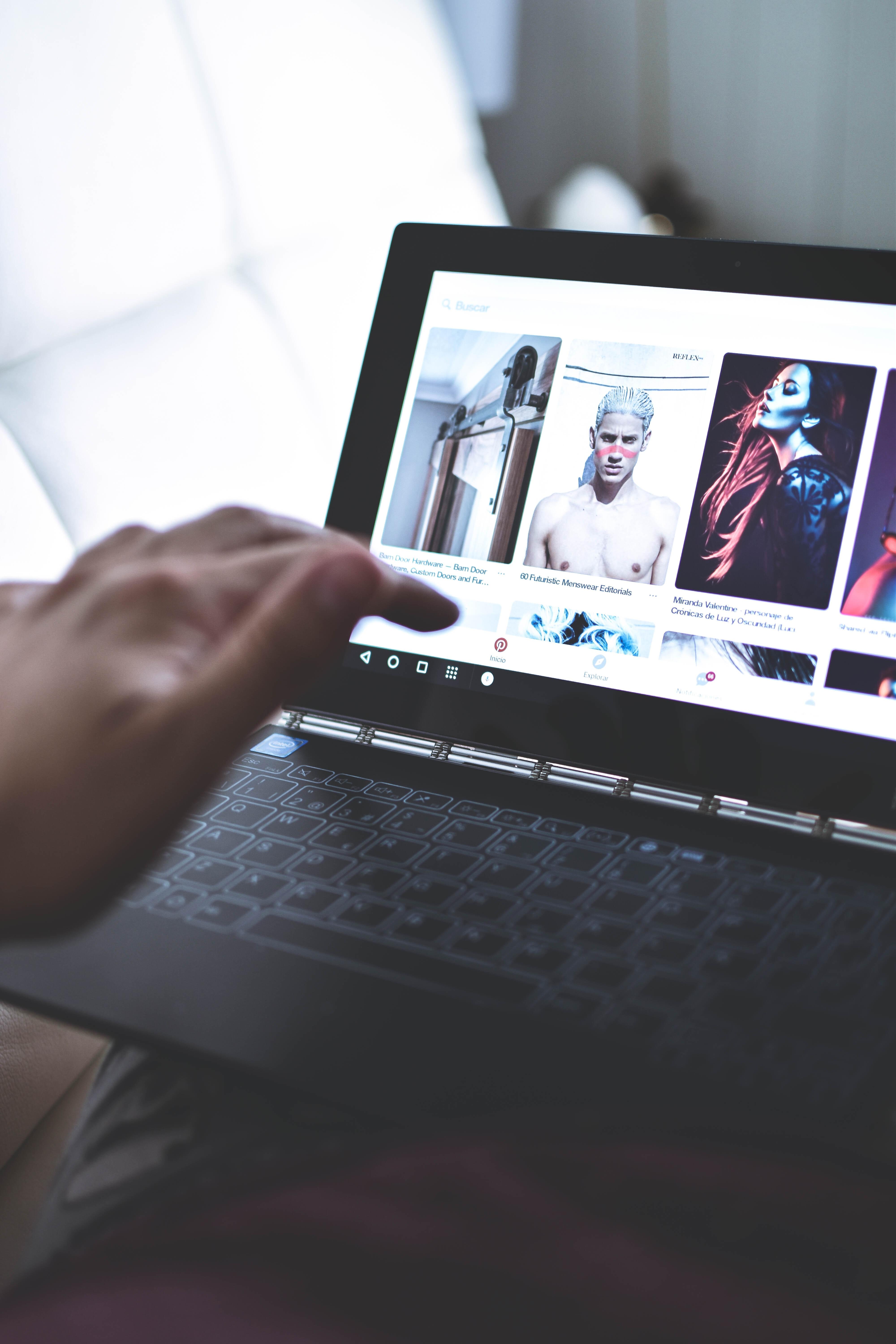 Before you get started creating your amazing Pinterest content, it's important to build a strong Pinterest profile to encourage users to stick around and explore your boards!
The elements of a strong Pinterest profile include:
A recognizable username and profile picture

A strong bio with a call to action

An aesthetically pleasing profile cover (based on your most recent pins)

Boards relevant to your content niche & your target demographic's interests

Aesthetically pleasing board cover photos & descriptive board names
Let's start with choosing a great username and profile picture! Ideally your username should be your brand name.
If you're running a personal Pinterest account, use your name or your usual social media username to keep things consistent across social media platforms.
When it comes to your profile picture, aim for something simple that can be recognized easily even when the icon is tiny. This will be visible beneath each pin on the homepage, so choose wisely and stick with it to build brand recognition!
The next step is to create a clear bio with a distinct call to action. Unlike Instagram bios, Pinterest bios should be kept brief. A sentence about what your brand offers your followers plus a quick call to action (preferably referring to the website link you're able to display on your profile) is all you really need. Add a few emojis while you're at it!
As you begin pinning, you'll notice that your most recent pins appear in your profile header. This is a great opportunity to display your most aesthetically pleasing pins and add to the overall brand identity of your profile. Pinning only similar colors to your brand theme, or only brand-specific pins can help to build a strong sense of brand when viewers visit your profile for the first time. Or you can simply pin things that look nice!
Now it's time to build some boards! Start with at least 3 to maximize your profile traffic. Base your board themes on your target demographic's biggest interests. You can view this in the Pinterest Business Analytics section, or simply take a look at what your customers or followers are posting and talking about.
Pinterest is big on women's fashion, recipes, interior design, and DIY pins - so you can't go wrong if you choose a few of those! Adding brand-specific boards like business tips, travel ideas, product shots, and other niche topics is also a great way to increase your audience reach.
Once you've established your board topics, make sure to set a board cover. This should be a pin that best represents your board content. Bonus points if you choose a pin in your brand colors, or that works alongside the rest of your pins.
Once you've set up your profile, be sure to follow a few other profiles that post content in your niche! This will ensure you get the best selection of Pins on your homepage. You might even get mutual followers in the process!
Pinning For Success



Now that your profile is set up and you have your boards ready, it's time to start pinning! It's a good idea to both repin popular content and pin original content. This will ensure that you have the widest selection of content available and it will increase your monthly profile viewers in the process!
Start on the homepage, where a curated selection of pins is waiting for you. This selection is based off of content that you've previously pinned, so feel free to hide any irrelevant content. The more you curate your homepage, the more relevant the content will be in the future.
You can also check out the Trending, For You, and Following tabs. These will show you content that's currently popular, content that Pinterest has chosen based on your interests, and content that is being posted by profiles you follow.
It's a good idea to pin original content at least once a week, that way viewers are seeing what you have to offer alongside already popular content that brought them to your profile in the first place.
Get Social
Once you've built a foundation of pins alongside your amazing new profile, be sure to join a few group boards! This is a great way to share your original content with a wider audience in your niche, and bring in a ton of monthly profile viewers in the process. You'll also increase your follower base and web traffic. There's no downside!
You can also create your own group boards if you have a few Pinterest friends to join you. Get creative and don't be shy!
Pinterest Success For Every Brand
No matter what niche your brand is, creating a Pinterest account is a great way to increase your customer base, funnel web traffic, and spread the word about your goods and services. With a few basics up your sleeve, growing a Pinterest account is simple. So what are you waiting for? Time to get pinning!

Check out our Services & Pricing page to view our amazing selection of social media marketing services, and our New Order page to learn more about each one!

Want even more amazing tips & tricks from the professionals? Check out the rest of our blog for even more in-depth guides and industry expertise!