Facebook Reels is one of the latest social media platforms that allows users to monetize video content - but how can you expect to earn from content on your Facebook page?
Learn how much Facebook Reels pay per view, how to qualify for the Reels Play bonus program, and more.
Let's get started!
Table of Contents:
Ads On Facebook Reels
The best method for monetizing Facebook reels is through ads. While this is still in an ongoing test phase (as of October 2023), eligible creators can earn money through Facebook Reels overlay ads if they are invited to the program.
To qualify, you must meet the following eligibility requirements:
Be invited to the program.

Be 18 years or older.

You must live in a qualifying country. View the full list here.

Have more than 10,000 followers.

Have at least 5 videos posted on your Page, new Page or professional mode for profiles.

Have 600,000 minutes of viewership over the last 60 days.
Once you have qualified, you will start earning money from the ads displayed on your Facebook Reels. This includes:
Overlay ads which automatically appear at the bottom of a Reel (sometimes called banner ads).

Post-loop ads which are four-second (or longer) skippable video ads that appear after a Reel has finished.
Facebook Reels Play Bonus Program
Currently, being invited to the Facebook Reels Ad program is the only way to monetize Reels on Facebook, as the Reels Play Bonus Program has ended.
However, users who were previously admitted into the program - and whose deal has not yet expired - can continue earning money through this method.
You can learn more about the old program here.
How Much Does Facebook Reels Pay Per View?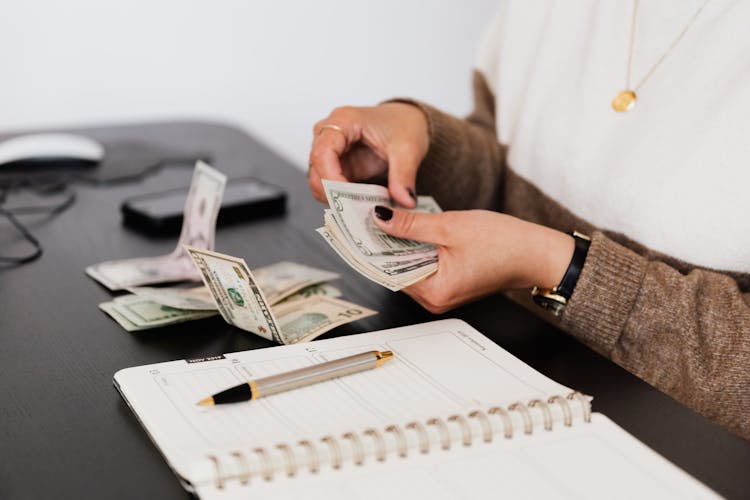 So how much can you earn per view on Facebook Reels videos?
On average, Facebook pays between $0.01 to $0.10 per view on Facebook Reels, though some creators have reported higher earnings.
While Facebook does not disclose their calculation methods for monetizing Facebook Reels, user earnings depend on a variety of factors including:
The number of views

The engagement rate of your Reel (this includes the number of likes, comments, and shares)

Your audience

Your content niche
For example, some content niches are worth more to advertisers than others (such as tech). As such, users who create Reels in this niche could potentially earn more through banner and sticker ads than creators who post videos on a less sought-after niche (like beauty).
Frequently Asked Questions
How can I earn more from Reels on Facebook?

While there's no tried and true method to increasing your earnings from Facebook Reels content, there are a few things you can keep in mind as a content creator to help improve your chances:

Creating Reels that are relevant to your audience.

Promote your Reels within Facebook (like in Facebook Stories) as well as on other platforms.

Create a variety of Facebook content, including Facebook videos.

Host giveaways and contents to improve engagement rates & build a loyal following.
Can I still join the Reels Play Bonus Program?

As of March 2023, the Reels Play Bonus Program is no longer accepting new members. However, users who currently have a membership in the program can continue earning until their membership expires.
Are Facebook Reels the same as Instagram Reels?

No, they are two different features. While Meta owns both platforms, there is a slight difference between the two.

Facebook Reels can appear on anyone's feed, they're not limited to the poster's specific audience.

Instagram Reels appear on the feed of people who follow the poster.